Reno County Extension Master Gardeners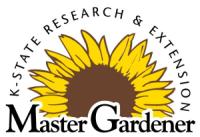 The Extension Master Gardener Program is a volunteer program for those who:
Enjoy learning about the various areas of horticulture
Have time to volunteer
Enjoy being with others who share a common interest in gardening
Enjoy sharing their knowledge and experience to help others find answers to their horticulture questions
Volunteers are given 40+ hours of classroom and hands-on training on many horticulture topics, including:
Basic Botany
Soils and Plant Nutrients
Composting and Yard Waste Recycling
Annuals, Perennials and Ornamental Grasses
Trees and Shrubs
Turfgrass
Fruit, Vegetable and Herb Gardening
Organic Gardening
Landscape Design and Maintenance
Insect, Disease and Weed Identification and Management
Plant Propagation
Water Gardening
Opportunities for advanced training are available after completion of the basic training courses.
Classes are taught by K-State Research and Extension Horticulture Specialists, County Extension Agents, and other qualified personnel. Training sessions are held on Thursdays from 9:00am to 3:30pm. Classes begin in September and run through mid December. We usually meet in Newton, as we train with other counties. We also hold one class each in Hesston, Haysville, Hutchinson and El Dorado.
Please note: This year, class may look a little different. We are hoping to still hold class in person with safe distancing. To do so, we will have to limit the number of participants in the program. Participants will need to provide their own transportation to class. If we are not able to hold in-person training, we will offer it virtually.
There is a one time charge for materials for the class. Cost of the program is typically around $125 to cover the Master Gardener reference notebook and class materials.
Actual Master Gardener status is obtained after completion of the classroom training and volunteering a minimum of 40 hours to the Reno County Extension Master Gardener Program during the following growing season. There are many opportunities to volunteer, including:
Answering phone calls on the Master Gardener Hotline
Working with Junior Master Gardener and school groups
Working on the Master Gardener demonstration garden
Staffing publication tables at various events around the County
Speaking to various groups on gardening topics
Assisting with horticulture events at the Reno Co. and Kansas State Fairs
The next Master Gardener Training class will begin in September. Applications will be available online in August including current year's class schedule. If you would like to be on the mailing list to receive these, please email or call the Extension Office at 620-662-2371 with your name and mailing address.