About the Office
K-State Research and Extension
K-State Research and Extension is a short name for the Kansas Agricultural Experiment Station and Cooperative Extension Service. We are a partnership between Kansas State University and federal, state, and county government, with offices in every Kansas county. We conduct research through Kansas that is then shared by Extension agents and others on our Web sites and through numerous conferences, workshops, field days, publications, newsletters and more.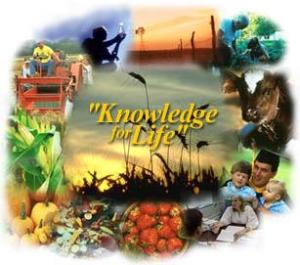 Our Mission
"We are dedicated to a safe, sustainable, competitive food and fiber system and to strong, healthy communities, families and youth through integrated research, analysis and education."
Our Vision
K-State Research and Extension is committed to expanding human capacity by delivering educational programs and technical information that result in improved leadership skills in the areas of communication, group dynamics, conflict resolution, issue analysis, and strategic planning that can enhance the economic viability and quality of life in communities.
Reno County Extension
Reno County Extension service is here to help all county residents by providing unbiased, research and evidence-based information they can rely on.
Reno County residents are challenged daily to make sound effective decisions regarding their personal health, finances, family life, home and commercial garden, and agriculture business.
Regardless of the program, extension expertise is available with the goal of meeting the public's needs wherever they live in Reno County.
Explore our website and if you don't find the answer you need, please contact us.